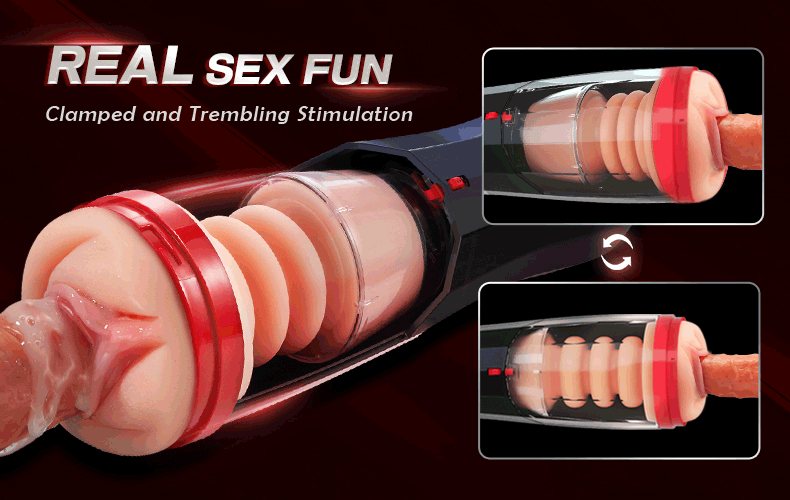 Features:
Vocalizable features give you the most authentic experience.
Simulated vagina opening at the entrance satisfies your desire for a real vagina.
5 thrusting 10 vibrating enrich your pleasure experience.
Soft and skin-friendly premium liquid silicone material make it comfortable and safe to use.
Easy to clean and store.
Description:
For Roka, I can responsibly say that you can't say no to her. Her lifelike vaginal opening lures you in, ram your penis into the hyper-realistic & thickened sleeve-it wraps tightly around your penis, and tons of stimulus inside deliver a more authentic experience. Pushes the button on and puts on your headphones, her lewd groans signalled that she wanted more. 10 vibrating and 5 thrusting modes just like she's clamping you with different forces. In addition, it upgrades a new one-click-pause button, which allows you to pause when you want, and then quickly return to the previous frequency when you restart. The function helps to delay your orgasm and make it more intense once it occurs so be sure to use it when you long for a more explosive orgasm! You can also switch to explosion mode, let the thrusting speed reach its peak, and her sex groan become frenzical. This will be the most exciting moment for you!

Please note: Using the lube for the best experience.
Specification:
Size: 12*3.5"
Net weight: 2lb
Material: ABS+TPE+Silicone
Frequency: 5 Sucking, 10 Vibrating
Package included:
1*Masturbation Cup
1*Charging Cable
1*Manual