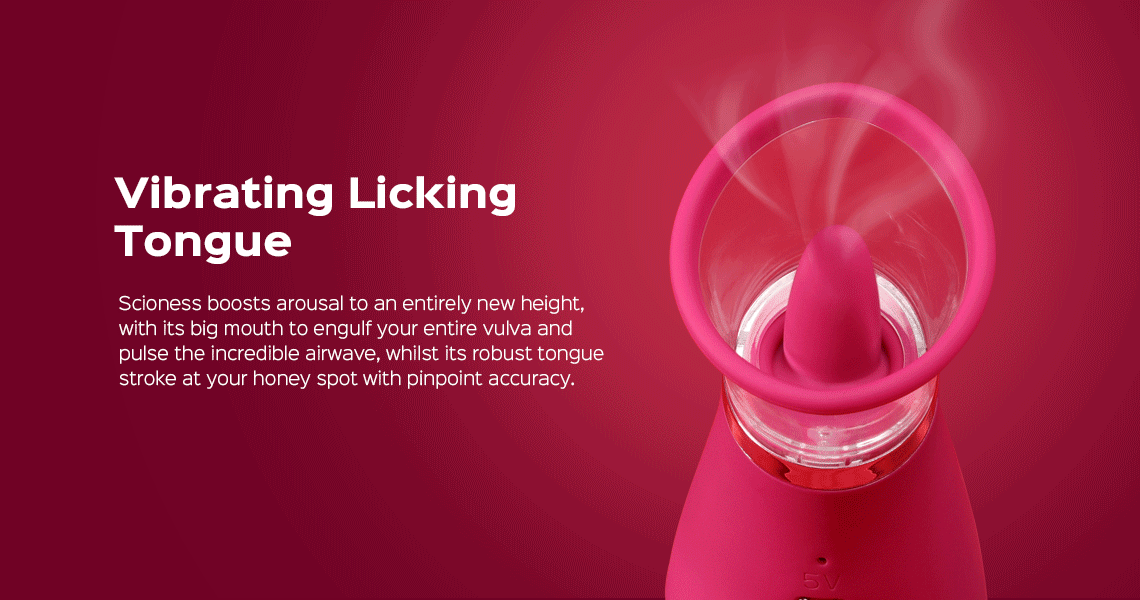 Licking Vibrator & Oral Sucking Toy
Ready to move on to some steamier foreplay? Or craving for an explosive orgasm? Which is the most creative and effective massage toy out there to satisfy all your sensual needs!

Dedicatedly designed with a big mouth to cup you and induces an unpredictable strong sucking sensation, coupled with the concentrated oral-like stimulation on your love bud from the robust vibrating tongue, the combined play allows you to melt into a moment of pure bliss!

If you want to spice things up in bed a little bit more, Try applying this licking vibrator & oral sucking toy to your breast, explore how it feels to suck and stimulate your nipples, with a powerful suction tech that will make you moan. you should start exploring these new sensations gradually to the max, that is, if you want to enjoy a little but delicious pain.
▷ Material: Silicone+ABS
▷ Size: Length 6.5", Suck Buckle Length 2.24"
▷ Weight: 0.55 LB
▷ Noise Index: <40 DB
▷ Charging Time: 90 Mins
▷ Using Time: 30-50 Mins
▷ Waterproof: Rinse (Not Submersible)
▷ Rechargeable: Magnetic USB Charging